The Hip Hop Chronicles - Chapter 22 - Proe
.
WHO: PROE
WHAT: MC - Producer - Bouncer - Semi Crazy Person - Rec League
WHERE: Santa Cruz - SF - Twitter - Facebook - Bandcamp - iTunes
.
Proe has a unique sound. I fucking love it.
He can throw down some serious shit talkin raps. This one is a classic in my book.
Tiger Blood on My Jean Shorts:
.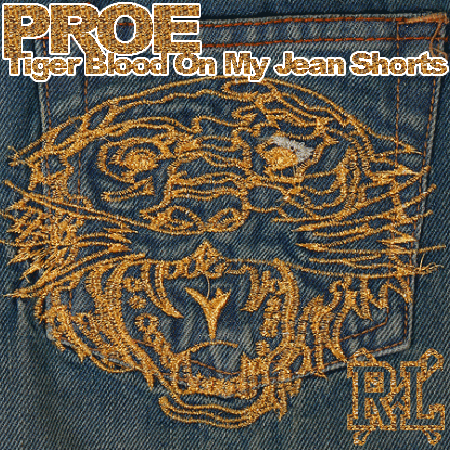 . Click the image to listen
.
He saves raps like that for mix tapes and switches it up big time when he is making an album. Coming January 1st 2012 Proe will release his new album Be Brave Gladiator for free download.
Here are a couple tracks to listen to as a sneak peak!
The first one has a gritty twangy sound to it!
It's called Box Cutter Johnny
.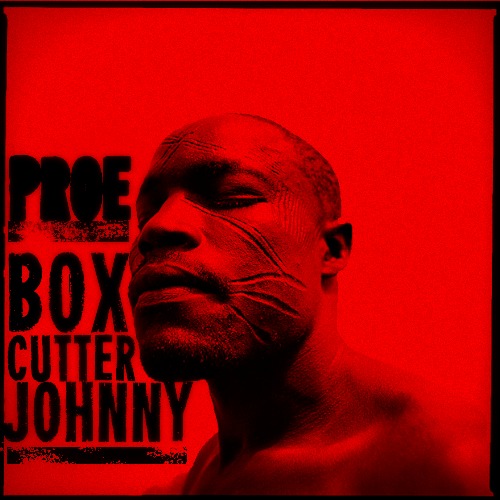 . Click the image to listen
.
The next track is called City on Fire and it really shows a much more melodic side of Proe. I am really liking this song the female vocals are a great addition.
The City On Fire
.
. Click the image to listen
.
This video kicks major ass! SHHH "Don't Wake The Babies!"
.
8Questions, ready, set, Proe lets go.
.
1. Why Hip Hop?
Well I guess I'm not old enough, cool enough, and good enough of a singer to start a blues band, yet. Other than that I suppose it's just, out of all the genres I grew up on, what inspired me to find my own creative voice and express myself. Hip Hop is like real true love for me. I love her, I hate her, I spend all my money on her, I chase her around like a sad puppy while she dates a bunch of douche bags, and she hardly ever buys dinner for me.
2. Coconut Cream Pie or Neapolitan Ice Cream Sandwiches?
Although ménage a trois's are the spice of life, I'd have to go with Coconut Cream Pie. I've actually never had Coconut Cream Pie but I remember thinking Neapolitan Ice Cream Sandwiches tasted like shit even when I was young and would eat shit like a Neapolitan Ice Cream Sandwich. I don't know if it's a worldwide phenomena or not but I'd prefer Tempura fried Green Tea Ice Cream. Put that in your mouth and thank me later.
3. Who's on your playlist right now that we need to know about?
Who's on my hitlist? let's see….OH YEAH that one little Motherf….wait…playlist, sorry. Let's see, lately I've only really been listening to Credence Clearwater Revival, Tom Waits, Son House, and M.O.P. Particularly the song "Stop Pushin". Honestly, with no sarcasm, I think that chorus is brilliant and amazing and MOP makes me want me kidnap guys in skinny mini jeans and hold them for ransom. When I'm not doing whatever it is I just said I listen to my crew Rec League. I may be biased, but biased or not my crew is seriously good at rapping and making music and I fully am not including myself when I say that. Oh and Royce the 5'9 has album coming out on my b-day which I'm happy about. Sooooo….now that you all know when my b-day is I'll be expecting lavish gifts from all of you.
4. What is your most memorable moment in hip hop and why?
There's a lot but I do have one but it isn't memorable in any sort of good way at all. The moment I found out Tupac died I sat crumbled on a lawn while my friend wept on a tree swing, moments later a dog was hit by a UPS truck across the street. So basically there was a lot of people crying, yelling, panicking, and being really bummed out all at once. It was really awful and yes that's a true story.
5. Do you have any skills in the kitchen? If yes, what's your signature dish? In No, why the hell not?
I'm actually proud to say I do have some skills. If I said the word "hella" I'd say I gots HELLA some skills. I've been cooking since I was a little boy and my family made sure I knew how to cook things for myself. My Grandma (RIP) was a tiny little brown Iron Chef lady who was deadly good in the kitchen. True phone call from her one time - "Hey I couldn't sleep so I decided to roast a duck, I'm going to come drop it off for you". I don't know if I have any signature dishes, I try to keep up with family dishes my G-ma and mom do but they are never as good so I'm not gonna call them my signature any time soon. Recently I made pulled pork with my own homemade N. Carolina sauce (with my own gangster twist). What else…..Adobo, Honey mustard and cumin Salmon, a Puttanesca pasta, a Ginger chicken soup, stuff and things. But I also have eaten a bunch of shit lately too so it's like whatever. Being poor isn't conducive to extravagant cuisine on a regular basis.
6. What was your favorite TV show as a kid and what do you remember most about it?
I really can't think of any shows I used to watch at all. I want to say "Perfect Strangers" because that show is comedy platinum but I can't think of any. I was a weird kid. I never really liked cartoons, I watched the Indiana Jones movies (first 3 only, Skulls of whatever can go kill itself with a brick) like a 83,000 times. I've been a diehard avid Horror movie fan since I was way too young to be allowed to watch Horror movies. I've been watching UFC and Pride FC with my pops ever since the first one, and Basketball until Jordan went to go play stickball. Does that sort of at all answer your question? no? too much pointless information? WHATEVER.
7. If you had a watch that could stop time for 2 hours how would you use that 7200 Second?
I would do some serious planning like every movie where they organize an armored truck heist and pull that off like a boss. I'd still wear a cool ski mask and carry an automatic rifle just because, though.
8. How did you get Tiger Blood on your Jean Shorts and does All-Tempa-Cheer get it out easily or must you use another method?
"No, son. Never. The blood always stays on the blade. One day you'll understand" - Gangs of New York. Same sort of thing applies here. And to answer your question more directly, you get tiger blood on your jean shorts by writing silly mixtape rap verses when you get bored scouring the Internet for all of its despicable splendor.
Bonus Question: Now that you've tried it what do you think of GreenLight Jerky?
On some real ish, I've eaten a lot of jerky. I'm an off and on Paleo eater (CrossFit nerd talk), and jerky is a pretty important and staple snack. Let me tell you this, GreenLight Jerky is the truth. Real people making real food that came from real sources. It doesn't get any better or more delicious than that, folks. Step your game up and get some today. Flesh of the beast.
.
PROE, Thanks for playing! Grab some GreenLight Jerky Today